SGT University takes immense pleasure in recommending Esconet Technologies Limited for their exceptional service and expetise in IT infrastructure solutions. Our collaboration with Esconet began with their proposal for a cloud-managed in-room VW-Fi solution for our hostels. The professionalism and depth of knowledge displayed by the Esconet team were instrumental in our decision to choose their solution over others.

The return on investment (Rol) analysis provided by Esconet was thorough and convincing, demonstrating not only cost-effectiveness but also ease of management and enhanced network security. Since the deployment, we have observeda significant improvement in network stability, which has been reflected in the 80% reduction in our network incident and problem tickets. The user satisfaction among our students and faculty has markedly increased, thanks to the reliable connectivity provided

Our IT support team has greatly benefited from the single pane web dashboard for management and monitoring, which has simplified their workflow and increased efficiency. The intuitive nature of the dashboard has allowed for quick adaptation and has been a source of much appreciation from our technical staff.

Further engagement with Esconet Technologies for the deployment of our Hospital Information System (HIS) has reinforced our confidence in their capabilities. The VMware-based infrastructure solution provided by Esconet has been exemplary, offering us a highly available, easy-to-manage system for our critical applications and databases.

The technical support team at Esconet Technologies has been a cornerstone of our successful partnership. Their proactive approach and technical acumen have been evident throughout the deployment and post-deployment phases. The swift response times and the expertise provided by their support personnel have been commendable and, at times, have exceeded our expectations.

Based on our positive experiences and the tangible benefits we have witnessed, SGT University highly recommends Esconet Technologies Limited for IT infrastructure consulting and solutions. Their commitment to excellence and customer satisfaction is evident in their work, and we look forward to a continued partnership with them.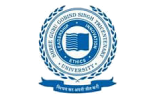 Abhishek Dubey
Director - Information & Technology SGT University.